Special Rattan Furniture Edition -
Carrying the best custom-made furniture in BALI - INDONESIA
It's almost the end of June – Did you check our newest catalog yet?
This session We have our special catalog for Rattan Furniture Edition – Our production team is currently busy with the process of making rattan furniture, or even other natural materials such as water hyacinth, seagrass, and banana leaves.
Currently we are busy with the production process for rattan furniture, this is for our clients overseas such as Maldives, Madagascar, Australia, and other domestic orders. The process of making rattan furniture itself requires a variety of timelines, this can be determined based on the type of material and model of each design furniture itself.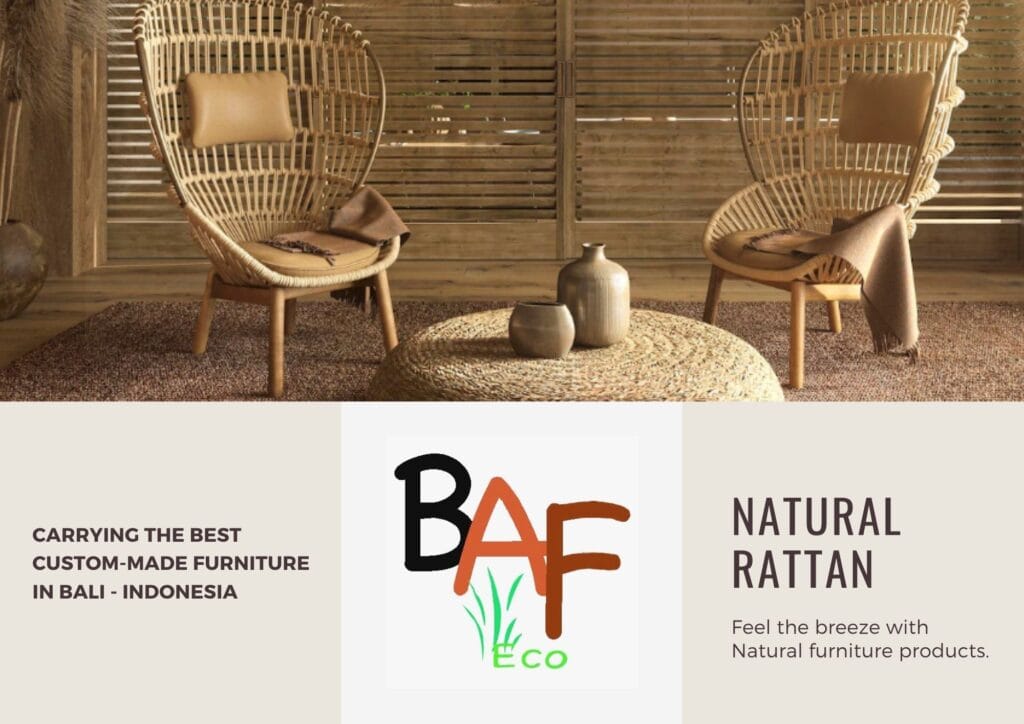 What's so special about this catalog edition? 
Yes, We made it special for you to show our rattan furniture products. In this catalog, You will find products with old designs, new designs, ready stock products, to custom-made products which can be adjusted in terms of size, material, and finishing color you want.
Bali rattan furniture is one of the beautiful, attractive, and authentic furniture products that you can consider when you are looking for furniture inspirations. Bali art furniture is a furniture supplier in Bali with good quality furniture products. We provide the best service according to your needs, and in terms of price, we are very competent.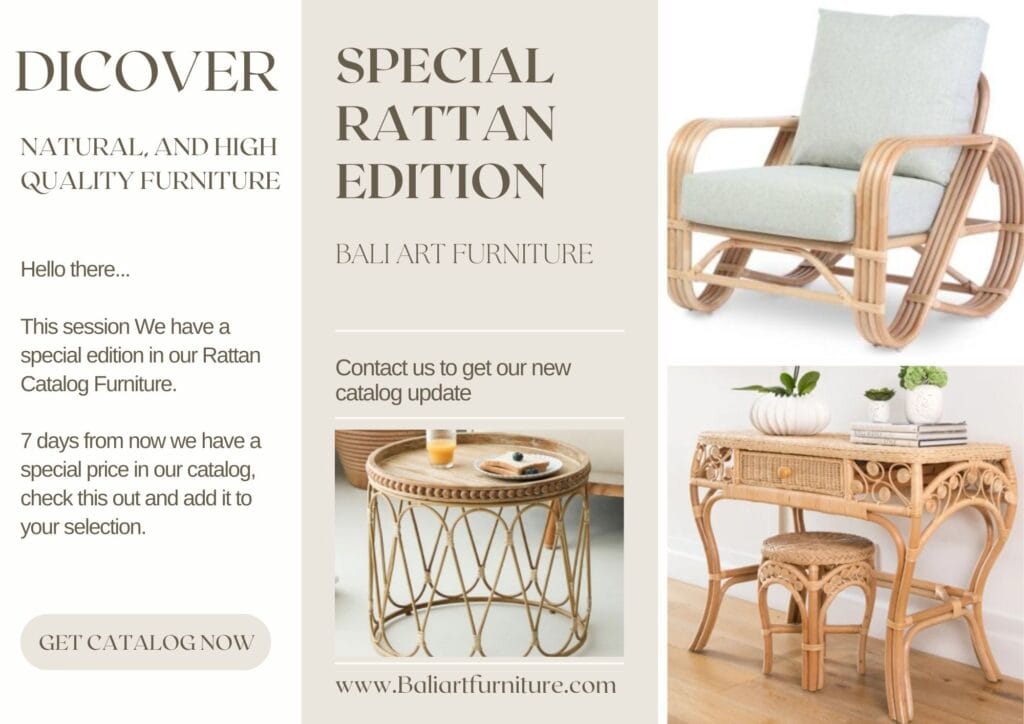 You can download Our Special Rattan Furniture Catalog right now, we have published it here:
Please to remember!
Our special catalog is only valid for 7 days, so don't miss it…
For the special price, please contact our Sales & Marketing team via the Whatsapp button.